Home » Key Features of Wing IDE »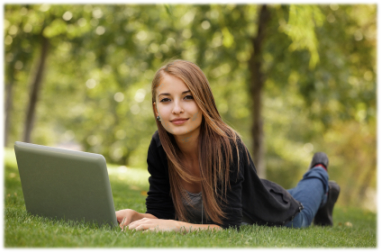 "The new matplotlib support is excellent" -- John Wagner, Feb 2011
These are the major new features in Wing IDE 4. Many minor features and other improvements are also included. See the Change Log on the downloads page for details.
| | |
| --- | --- |
| | Wing 4 adds a Uses tool for displaying and browsing through all the points of use of a selected symbol in the source code. This works with local symbols, class or module level symbols, and across imports and subclasses. Aggressive static analysis and type inferencing makes it possible to omit like-named but otherwise distinct symbols from the display. |
| | |
| --- | --- |
| | Wing IDE can refactor Python code, with support for renaming source symbols, extracting code into a method or function, introducing a variable, and moving the definition of a symbol, method, or function. Renaming works across different modules and classes. Refactoring lets you work with your code at a higher level and is more efficient than manually making edits. The Refactoring tool makes it easy to initiate and undo the supported operations. |
| | |
| --- | --- |
| | The new Diff/Merge tool in Wing IDE 4 is used to compare and merge source files. It supports comparing and merging two selected files or directories, two visible files, the modified buffer to the corresponding disk file, and a file or directory to the corresponding revision in the source code control repository (for Subversion, Mercurial, Bazaar, Git, Perforce, and CVS). |
| | |
| --- | --- |
| | Wing IDE 4's debugger adds special support for matplotlib, so that plots update when working interactively in the Python Shell or in the Debug Probe while the debug process is paused. The TkAgg, WxAgg, Qt4Agg, and GTKAgg back ends are supported. |
| | |
| --- | --- |
| | Wing IDE 4 can stop at breakpoints and then step through Django Template files. While debugging a Django Template file, the Stack Data and other debugger tools work within the template's runtime context. Being able to see the debug position within the Django template files, rather than working with Python frames in the Django template engine implementation, makes it easier to understand and debug template invocations. |
Other improvements in Wing IDE 4
Wing IDE 4 also includes hundreds of other minor features and improvements, including the following:
Auto-Editing (Pro Only): Context-aware auto-insertion of matching parentheses, quotes, spacing, and invocation arguments. Apply quotes/comments/parentheses/etc to selection. Alter string quote style. Adjust indentation after : and insert newline and auto-indent. Continue comments or strings on new line when split.

Include links to docs.python.org in the Source Assistant

Smart Tab key option for Python: Toggle indentation to possible positions, and optionally add indentation at line end

Multi-line history and editing in shells

Goto-definition on symbols in shells

Improved auto-completion: Covers more contexts, includes invocation args, auto-enters necessary characters after completion, Turbo mode for Python, support for PySide Qt bindings

Automatic occurrences highlighting on editors for search string and current selection

Improved PyLint integration

Improved VI/VIM key bindings

Updated French localization

Expanded scripting API

Support for Python 3.2
New Licensing Model
Wing IDE 4 also adds some changes to the licensing model: (1) Each license will function on all OSes, (2) Support+Upgrades subscriptions are now available, (3) Wing IDE Professional is licensed for either Commercial Use or Non-Commercial Use, and more. See Wing IDE Licensing Changes for details.