Website Terms and Conditions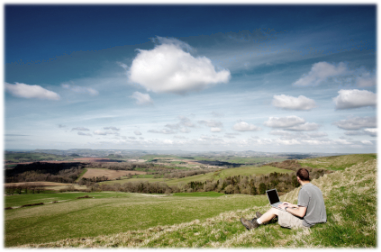 Terms of Use
We do our best to make sure that the content of this website is complete and correct. However, the site may from time to time include inaccuracies or typographical errors. Wingware and any third parties that provide content on this site may make improvements and/or changes in the products, services, programs, and prices described in this website at any time without notice. Changes are periodically made to the website.
Any action related to this website will be governed by Massachusetts law and controlling U.S. federal law. No choice of law rules of any jurisdiction will apply.
These terms represent the entire understanding relating to the use of the website and prevail over any prior or contemporaneous, conflicting or additional, communications. Wingware can revise these terms at any time without notice by updating this posting.
Trademarks
Wingware, the feather logo, Wing IDE, Wing Python IDE, Wingware Python IDE, Wing IDE Pro, Wing IDE Professional, Wing IDE Personal, Wing IDE 101, Wing Pro, Wing Personal, Wing 101, and "The Intelligent Development Environment for Python Programmers" are trademarks or registered trademarks of Archaeopteryx Software Inc d/b/a Wingware, in the United States and other countries.
All other trademarks are the property of their respective owners.
Copyright
Except where otherwise specified, the contents of this site are copyright © 2000-2023 Archaeopteryx Software Inc d/b/a Wingware, P.O. Box 400527, Cambridge, MA 02140-0006, USA. All rights reserved.
Privacy Policy
We collect as little information about our customers as is reasonably necessary to conduct business with them, and we never rent or sell information about our customers to a third party. However, identity and personal information about our customers may be used by Wingware to conduct its own demographic research for marketing purposes, to comply with regulatory or legal requirements, or in confidential applications for services such as insurance. You should be aware of the following ways in which information is collected about you when you browse our web site or use our online support facilities:
Our web server collects and stores your IP address for the purpose of analysing site usage statistics and for system administration.

Our web site issues a cookie for storage in your browser, in order to track your identity between pages, and to provide more personalized access to the site.

All posts made to our support forum are archived and visible to the public. You should be careful about disclosing personal or sensitive material in that context.

If you purchase a product from us, we collect contact and financial information that is used in billing and shipping of product materials. Although not all pages on this site originate from a secure web server, all payment and personal information is by default collected via industry-standard SSL secure connection. Contact information entered during the ordering process is permanently stored in our database. However, credit card information is handled by our payment processor and never stored on our site or in our database.

Optional per-license user identification may be entered at activation time. This information is held private and used only for the purpose of recovering lost licenses, at the request of the customer.
Acknowledgements
Wingware textual logo design by Sarah Lotus Trainor. Wingware feather design by Mark Spanton of Captiva Design.