Home » Key Benefits of Wing IDE »
Wingware's Support Philosophy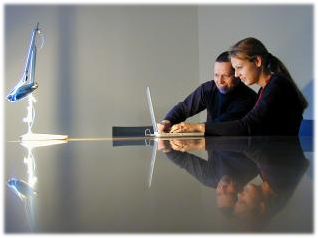 "In my 40+ years of working with software, this is the best support I have ever received." -- David A. Taylor, PhD
At Wingware, we take supporting our users very seriously and have developed a reputation over the last ten years for being responsive and helpful. We try to reply within hours of receiving an email, whether sent directly to our support team or to our users group mailing list. Any bug that is blocking a user from getting work done is investigated immediately and, if possible, fixed with a work-around or by issuing a patch for the current stable release of the IDE.
When you email Wingware support you will be dealing directly with one of the primary developers of Wing IDE, who possess intimate knowledge of the IDE's internals and use the IDE daily to develop, test, and debug itself.
Our priorities in developing Wing IDE are also customer-driven. We listen carefully to bug reports and feature requests and are highly motivated to address those that most impact our users.
Wing IDE Professional commercial use licenses include a year of support. Support+Upgrades can be added to other license types at a cost of $89/year.